Sun and fun on the beach, near Boardwalk Amusement Area and Pier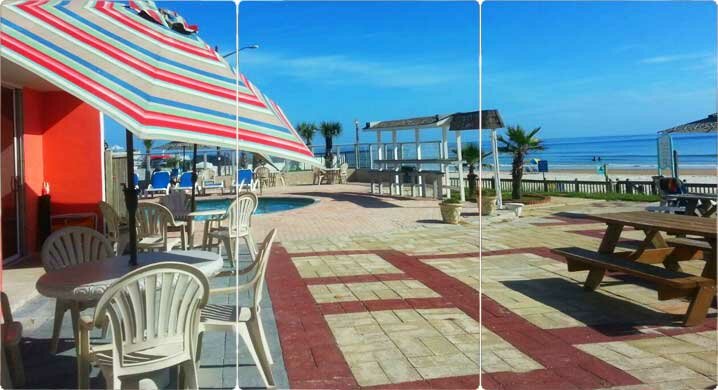 Cove Motel.....A Great Place To Stay
This oceanfront Florida motel is one of the last 1950's style architectural style buildings left in Daytona. Located 1.4 miles from the famous boardwalk and 8 miles from Daytona Speedway.

All 40 rooms have been renovated, with 8 different room types to choose from. We have a wonderful staff that will make you feel right at home. Our front desk staff is available from 8:00am to 11:00pm.

This oceanfront motel features a heated pool, free WIFI, and an on-site laundry facility for added convenience.

A cable TV and coffee-making facilities are included in all rooms. All oceanfront and partial view rooms include a kitchenette and a balcony or patio.

Daytona Beach International Airport is within 7 miles, 1.4 miles from Ocean Center, 1.4 miles from Daytona Lagoon, and 3 miles from Manatee Island Park.